2nd Annual
Golden Hours of Delight
April 7, 2018
(in Kings Mountain, North Carolina) 
Where we are able to come together and delight in the joy and provisions of allowing the Holy Spirit to guide us each moment as we journey through learning how to bring a Charlotte Mason education to our families, communities and ourselves.
This year we will come together to plant our feet and find nourishment in the Beauty of His Marvelous Creation.   A time for mothers, father and educators to feast upon beautiful & truthfilled ideas.  Throughout the day we will be encouraged and enriched by our speakers Liz Cottrill, Emily Kiser & Nicole Williams (of Sabbath Mood Homeschooling) of A Delectable Education , Brittney McGann of Charlotte Mason Poetry and Bonnie Buckingham as they bring us all a banquet of knowledge to feast upon.
"An idea is more than an image or a picture; it is, so speak, a spiritual germ endowed with vital force- with power, that is, to grow, and to produce after its kind.  It is the very nature of an idea to grow:  as the vegetable germ secretes that it lives by, so, fairly implant an idea in the child's mind, and it will secrete its own food, grow, and bear fruit in the form of a succession of kindred ideas." (Charlotte Mason, Volume 1, pg. 173)
Our time together this year will be opportunities for hands-on training in the workshops that will be offered.  So get ready to roll up your sleeves and dive in as we explore and discover the natural world around us, brush drawing and the handicraft of sloyd.  The materials for each workshop practicum will be provided, however there will be a time for nature journals to be used, so please bring your personal journals and art supplies of choice.
For Sale Items
Living Books Library will have used books for purchase
Sabbath Mood Homeschooling will have science curriculum guides
A Delectable Education will have their scheduling cards
Marketplace Vendor: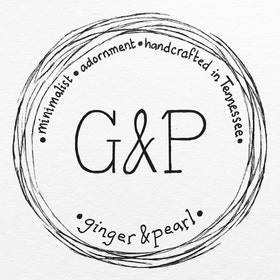 Handcrafted jewelry by Grace Strawn, please visit her Etsy shop for a preview at https://www.etsy.com/shop/gingerandpearl
Giveaway Vendors (plus a few extras!):
The Hemlock House
G&P: ginger and pearl
Riverbend Press
Clementine Patterns Co.
Charlotte Mason Living
Sabbath Mood Homeschooling
Living Books Library